Maddie Hayes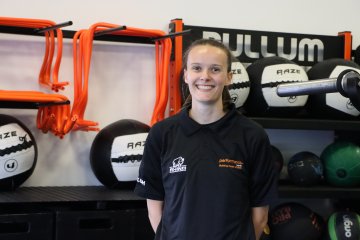 Assistant Strength and Conditioning Coach
Qualifications:
BSc in Clinical Exercise Science, Active IQ Level 3 Personal Trainer and Active IQ Level 2 Fitness Instructor
Joined PH:
September 2020
Primary Roles:
Observing and helping out with some of the gym sessions with the athletes.
Previous Experience:
I have been working in the fitness industry for 2 years now having a full time job in a gym as well as personal training sessions on the side. I have completed a number of work experience placements with my university degree in various settings from leisure clubs to hospital health circuits. I have also had a small stint at Stevenage FC helping them in their pre-season training for the 2020/2021 season.
Best part of being an S&C coach:
Helping people grow and improve in their performance and their health and wellbeing too. Leading them to their goals and pushing them further.
Other interests:
I enjoy watching the majority of sport but I have a strong passion for football. I used to play for my University but now I just enjoy watching. I also enjoy a good film in the evening with my favorite being a Disney Classic.