A huge congratulations to Grace Gear and Tom Walsh for securing their first PSA tournament wins in late 2021!
2021 has been a fantastic year for both athletes, who train at Performance Herts. Grace won her first tour level event in Manchester in November, before securing a phenomenal victory in the Sportwerk Women's Open, knocking out four higher ranked players in the process.
Grace commented: "Performance Herts have been amazing with their programming, massively helping me improve my strength and fitness. I can definitely feel the hard work in the gym paying off on court, resulting in a positive end to the year with my first 2 titles and my highest world ranking (67) to date. We spent a long time tinkering my training schedule in 2021 to optimise my performance and it's been great to see that it was successful. I can't wait for 2022 where we can hopefully build on this success!"
---
Tom has also been in great form, winning his first tour level event in Exeter in November, before reaching the final of the Costa Del Sol Open in Spain. In the process, he achieved his highest world ranking to date of 114.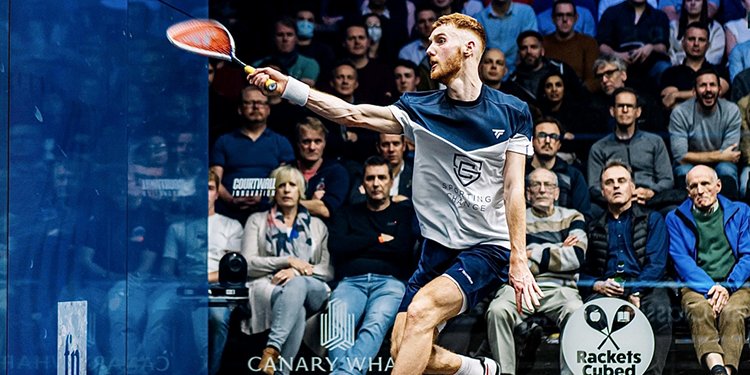 When we spoke to Tom about his year, he had the following to say: "I've been working under the sole guidance of the performance herts team since April 2021. The environment has allowed me to excel myself physically which is a massive part of Squash. We hit the ground running as we knew a long competition block was coming up throughout the summer right up until December, which ended up being 16 events within a 6 months window. The work we did gave me confidence every time I went to play a match and is one of the main reasons I've made 2 finals (winning 1) in my last 3 tournaments. A great team effort. Can't wait for more successes together in 2022."
---
We hope this is just the beginning for these brilliant athletes and look forward to supporting them through their journey in 2022.