Rookie Lifeguard - Lifesaving Skills for Children (Silver Award)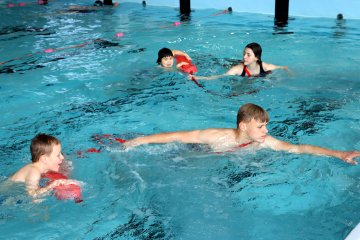 The next stage on from completing Bronze is our Silver Award. Our Silver course takes children further through our Rookie Lifeguard process and they will finish with even more lifesaving skills.
This next course is perfect if your child has completed all Bronze stages and they are a budding lifeguard. Developed by the Royal Lifesaving Society UK in partnership with Swim England, our Rookie Awards offer parents the comfort of knowing their children are aware of how to avoid dangers and enjoy water safely. Our Silver Award ensures children have even more of a solid safety education and have learned rescue and resuscitation techniques.
Duration
1 hour each day Monday-Wednesday for this Silver Award course.