SEQ Level 2 Swimming Teacher - Blended Learning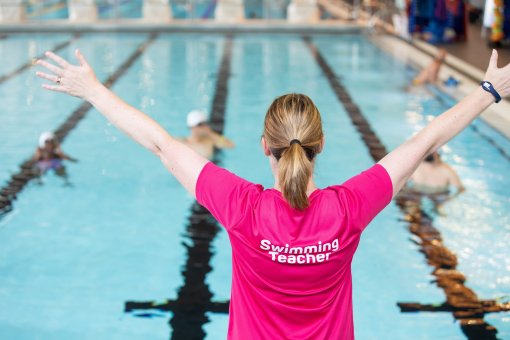 This course develops your knowledge, skills and abilities as a swimming teacher. It builds on the SEQ Level 1 Swimming Assistant (Teaching) qualification and gives you the skills to independently plan and deliver swimming lessons.
Blended Learning is a more flexible approach where you complete the theoretical elements of the course online through interactive activities and checks on learning, prior to the practical workshops.
Who is the course designed for?
Anyone who has an SEQ Level 1 Swimming Assistant (Teaching) qualification who wants to become a Swimming Teacher. Blended courses are best suited to swimming assistants with at least three months experience of supporting lessons, those looking to enrol on this course should ensure they are prepared by:
Gaining extensive experience of supporting swimming lessons or working within an aquatics environment
Ensuring you have technical knowledge of swimming through extensive experience of assisting or attending our Improving Strokes CPDs
Having experience of supporting lesson covering Stages 1-7 of the Swim England Learn to Swim framework
Having an understanding of the key legal areas swimming teachers must adhere to
Having a basic understanding of lesson planning