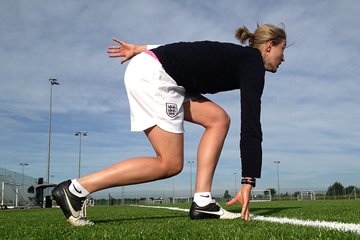 Learn how to improve your agility and change of directional speed to aid sporting performance in this 3hr workshop. Delivered by experienced and knowledgeable UKSCA accredited strength and conditioning coaches who train athletes from: Women's FA, Arsenal Women's FC, Netball Super League Franchises, England Netball, England Squash and the University of Hertfordshire.
Who is the course designed for?
Athletes, sports coaches, PE teachers, physiotherapists, sports degree students, personal trainers, aspiring strength and conditioning coaches.
Course content:
Understand the importance of agility for sports performance.
Practice and learn the key mechanical and technical models.
Provide you with a vast toolbox of exercises as well as appropriate exercise progressions and regressions.
Develop the skillset to identify key technical errors.
Understand the basics of programming for agility.
Additional information:
The course will primarily be delivered through practical content, and therefore you must be injury free.
Delivered in the Performance Herts gym and HSV sports halls.