BWL Level 2 Award in Coaching Weightlifting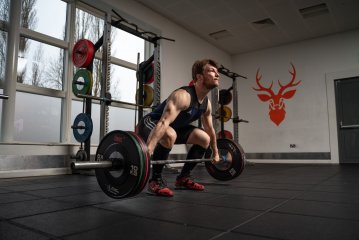 Are you a BWL member? Email performanceherts@herts.ac.uk to receive your discount code
Certification: Level 2 Certificate in Coaching Weightlifting (Olympic Weightlifting)
• Length of course: 24 - 28 hours of e-learning
• Standard Price: £500 / Member Price: £450
Who is this course suitable for?
The Level 2 Certificate in Coaching Weightlifting is designed for coaches who currently deliver and work with small groups of athletes under supervision from a more qualified coach. This course will provide learners with the information they need to progress to becoming a fully qualified coach, including assisting athletes at national competitions as their qualified coach and is a prerequisite for applying for a BWL Coach Licence.
Please note: The Level 1 Coaching Course is a prerequisite to be able to complete the Level 2 Coaching Course.
E-learning
The e-learning will take you through how to:
Use accepted training principles to design effective programmes
Create linked and progressive sessions in a 6-week training block
Design sessions that can meet the needs of groups and individuals
Use the BWL Technical Model to identify technical errors and come up with effective interventions
Use specific assistance exercises to help athletes get the most from their training
16-24 worth of E-learning
Practical
The session covers assistance exercises and how to apply them to improve weightlifting performance and technique.
Prerequisites
Have completed a UKCC Level 1 Award in Coaching Weightlifting or BWL Level 2 Award in Instructing Weightlifting (or equivalent as recognised by BWL)
Be at least 17 years of age on the first day of the course
Have some experience of the lifts and weight lifting
Be able to communicate effectively in English