British Weight Lifting Online Level 2 Certificate in Coaching Weightlifting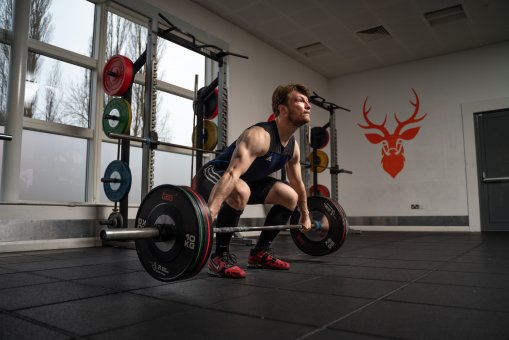 Once payment has been processed, we will register you to the course and you should be able to start within 3 working days.
Certification: Level 2 Certificate in Coaching Weightlifting (Olympic Weightlifting)
Length of course: 24 - 28 hours of e-learning + development tasks and assessment
Standard Price: £450 / Member Price: £400
Please note if you have completed the Online Level 1 Coaching Course (within the last 3 months) you are able to purchase Level 2 at a Standard Price of £400 / Member Price: £350. Please email performanceherts@herts.ac.uk
We have updated our Level 2 Certificate in Coaching Weightlifting to include the latest technical updates from BWL. We have also added lots of new content that will take you through how to:
Use accepted training principles to design effective programmes
Create linked and progressive sessions in a 6-week training block
Design sessions that can meet the needs of groups and individuals
Use the BWL Technical Model to identify technical errors and come up with effective interventions
Use specific assistance exercises to help athletes get the most from their training
You can complete this from the comfort of your home so that when you are able to enter your club again you will be a fully qualified Coach. As there is no face to face delivery element to this course, you are able to take advantage of a cheaper price for the online version of this course
Please note: The Level 1 Coaching Course is a prerequisite to be able to complete the Level 2 Coaching Course.
Who is this course suitable for?
The online Level 2 Certificate in Coaching Weightlifting is designed for coaches who currently deliver and work with small groups of athletes under supervision from a more qualified coach. This course will provide learners with the information they need to progress to becoming a fully qualified coach, including assisting athletes at national competitions as their qualified coach – once you have a BWL Coach Licence.
This course will provide learners with the information they need to support an athlete's development; learn how they can start to support an athlete in optimising their lifting technique; be introduced to some of the key psychological skills that athletes need to develop to elevate their performance; delve into the principles of training to create effective training programmes as well as helping learners to identify and correct technical errors.
Course Modules:
There are 17 modules covered as part of the Online Level 2 Certificate in Coaching Weightlifting. For more information on these modules please click here
Online Assessment
Coaches will be able to achieve this qualification after they have successfully completed a selection of online assessments. The course has been structured to allow coaches to do this from home. Coaches will have support from a BWL Educator who will guide them through the assessment process.




Want to complete both the level 1 and 2? Click here to purchase the combo



Are you a BWL member? email us on performanceherts@herts.ac.uk to receive a discount code on your order!