Strength & Conditioning Level 1 Workshop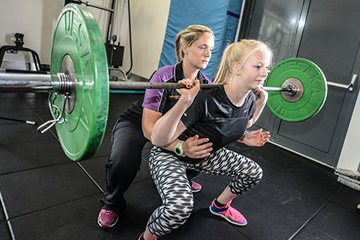 The Strength and Conditioning Level 1 course is designed as an introduction to strength and conditioning. Over 1 day, you'll be taught the foundational scientific knowledge and practical skills needed to be a strength and conditioning coach.
Who is the course designed for?
Athletes, sports coaches, PE teachers, physiotherapists, sports degree students, personal trainers, as well as aspiring strength and conditioning coaches.
Course content:
Learn how to perform functional movement screens to identify key strengths and weaknesses in your athletes.
Conduct sports needs analysis, providing you with the skillset to identify the key biomechanical, physiological and injuries of your chosen sport.
Understand and practice the fundamental strength movements, which form most athlete's programs.
Overview of the basic's principles of programming in order to create effective programs.
Additional information:
The course will be delivered through both practical and theory content.
Delivered in the Performance Herts gym.