British Weight Lifting Online Level 1 Award in Coaching Weight Lifting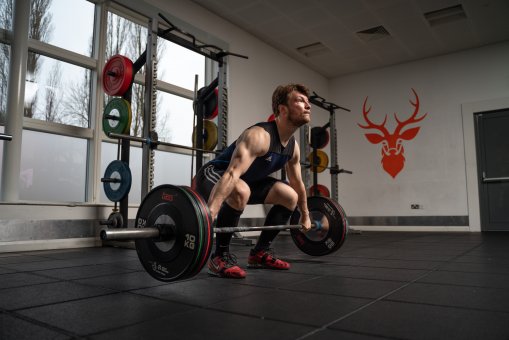 Once payment has been processed, we will register you to the course and you should be able to start within 3 working days.
Are you looking to coach the Sport of Olympic Weightlifting? Our official Level 1 coaching course below is the start of your journey, including access to our exclusive BWL Technical Models. The skills learned during BWL coaching courses are invaluable in understanding the sport of Weightlifting.
Certification: Level 1 Award in Coaching Weightlifting
Length of course: 12 - 16 hours e-learning / optional ½ day masterclass (post lockdown)
Standard Price: £350 / Member Price: £300
We have transferred all the great content from our Level 1 Award in Coaching Weightlifting into an online course. You can complete this from the comfort of your home so that when you are able to enter your club again you will be a fully qualified Assistant Coach.
Features of the online Level 1 Coaching course
6 great pieces of bonus content
Opportunity to attend one of our ½ day masterclasses FREE OF CHARGE (dates to be confirmed)
Who is this course suitable for?
The online Level 1 Award in Coaching Weightlifting is designed for those who are new to coaching, but who have some knowledge of the sport and would like to learn how to apply that in a coaching environment.
Learners will cover an introduction to the processes and principles of coaching weightlifting to adults and children. You will be helped to understand how to effectively assist more qualified coaches, delivering aspects of coaching sessions, as well as how to design and plan training sessions.
Modules of the Course
There are 10 modules covered as part of the Online Level 1 Coaching Award in Weightlifting. For more information on these modules please click here



Are you a BWL member? email us on performanceherts@herts.ac.uk to receive a discount code on your order!
Want to complete both the level 1 and 2? Click here to purchase the combo